What Should I Expect For My First Visit? 
Your initial visit will consist of a comprehensive exam including an oral cancer screening, necessary diagnostic digital X-rays, and a periodontal evaluation.  You will also receive an initial cleaning at this visit.  An individually tailored treatment plan addressing your dental needs and concerns will then be provided, offering you options to maintain and/or restore your mouth to optimum health.
Do You Treat Children? 
Yes, Dr. Myers treats children as well as adults, providing dental care for the whole family.
Do You Accept Insurance?
Yes, we accept most major insurance plans. Please call ahead if it is your first visit or you have recently changed insurance carriers.
Do You Accept Credit Cards?
Yes, we accept all major credit and debit cards.
Do You Offer Financing?
Yes, we accept Care Credit. You can apply here: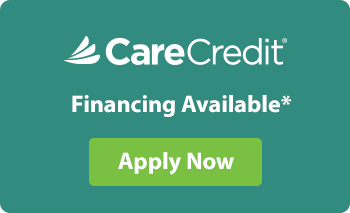 Download Our New Patient Forms